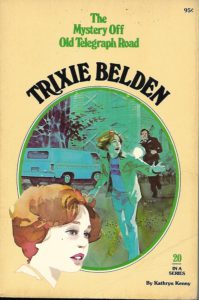 Summer events at the library always include extra noise and excitement, and are worth both, however, one of my favorite parts of summer is the Summer Reading Challenge!
I remember the summer of my first real love for reading and libraries happened: the summer before 5th grade and the Mysteries of Trixie Belden…I wonder what your favorite books were when you were in grade school?
Congratulations to everyone who completed the Summer Reading Challenge, and to the parents and caregivers who helped make it happen.