Services
The following services encompass the projects and services available to all residents. They include, interlibrary loan, genealogy classes, tutorials, reference links for databases, digital and audio books, etc.  Some services still may have their own pages (linked within the information contained in each accordion section), but we have consolidated summary information here for use in promotional materials and training.
Library Challenges
In April, 2022, we are hosting our first annual Poetry Contest!
1,000 Books before Kindergarten
Numerous studies estimate that as many as one in five children have difficulties learning to read.  Reading has been associated as an early indicator of academic success.  Public formal education does not typically start until ages 5-6.  Before then, parents and caregivers are the first education providers during the 0-5 early critical years. The 1000 Books Before Kindergarten challenge is a simple (read a book, any book to your child, with the goal of reading 1,000 books before kindergarten) and very manageable endeavor.
Our goal is to provide a simple, innovative yet fun approach to establishing strong early literacy skills.  We help young children gain the confidence necessary to become strong readers.
Click here to find more details for the 1000 Books Before Kindergarten.
Children's Events - Partnering with PAT
We are excited to be partnering with Amy Jo, from Parents As Teachers, to offering special monthly play and story times.During the summer months there are no scheduled events with Amy Jo, but please check out our calendar to see all we have planned for preschool aged children this summer!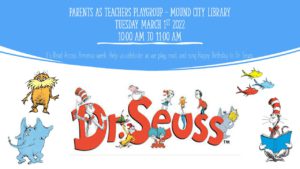 Youth Services

Coming Summer 2022!
Adults and the Agency on Aging
Beginning on March 4, Friday at 2:00 pm, Shannon, from the East Central Kansas Area Agency on Aging will be offering a Caregiver Book Club!
This Book Club is offered (by Zoom) by East Central Kansas Area Agency on Aging. The Mound City Library will have the zoom group set up so you still can meet as a group, without the demands of setting up the technology. 
If interested in a copy of the "The Good Caregiver," by Robert L. Kane, M.D., the book that will be discussed, please contact Shannon for questions and how to receive your copy of the book at 785-242-7200. RSVP is not required, but would be helpful.
Genealogy

Coming Soon
hoopla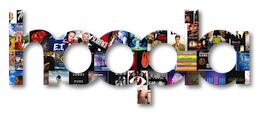 Did you know your SEKnFind library account now grants you free access to over HALF A MILLION digital titles?
To get started, you'll need to know when you set up your account:
– Which Library Issued Your Card
– Your Library Card Number
– SEKnFind Account Password (PIN)
Click here to set up your account!
Dolly Parton's Imagination Library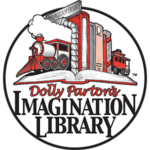 Dolly Parton, beloved singer, actor, humanitarian, and founder of Dolly's Imagination Library!
The international organization has mailed more than 130 Million books since its inception back in 1995. Every year, the Blue Ribbon Book Selection Committee, a specially selected panel of early childhood literacy experts, review hundreds of titles for inclusion in Dolly Parton's Imagination Library. Now mailing over a million books every month, Dolly's continued efforts have made it our way!
Mary Sommerville
Coming Soon
Mound City Library - District #4
Mary Sommerville Library
630 Main Street
Mound City, Kansas 66056

► Library Hours
Mon - Fri: 9:00 am -5:00 pm
Sat: 9:00 am - 12:00 pm

► Phone